The Best Place To Buy Or Sell Secondhand Furniture, Banqueting Chairs, Trestle Tables, Office Furniture
Search
Showing 1 - 3 of 3 items
Price: £40 +VAT
The stunning Cross Back Chair is new for the 2017 summer season.
It's elegant and stylish looks make it perfect for weddings and events alike.
The Cross back wedding chair has a Rustic Lime Oak finish for the shabby chic look and is certain to be the choice of brides for the coming wedding season.
The Rustic Lime Oak Cross Back Chair comes complete with a linen seat cushion
The linen cover can easily be removed for washing so no more red wine stained seat covers!
The Rustic Cross Back Wedding Chair can be stacked so is ideal for hire companies or venues alike.
We have spent the last year studying what the next "big thing" is by way of chairs for weddings and events and we believe this is it!
Click here for more info and contact details......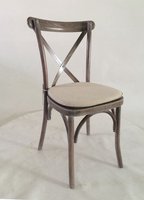 Price: £250 ono including VAT
We have 16 gold Cheltenham chairs for sale.
They are excess stock and have been stored.
Prior to storage they were reconditioned/resprayed and so are in very good condition.
They come with grey/blue seat pads which are attached with Velcro to make colour change easy.
Click here for more info and contact details......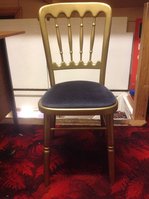 Price: £0 +VAT
We at Black Country Refurbishments offer a full Spray and Upholstery Service on New and Used Chairs, Tables, Tubchairs, Settles and Stools from our centrally located Workshop/Warehouse.
We also offer a wide range of New and Used Furniture from this site.
Please contact to discuss or to obtain a quotation
Click here for more items from this seller.....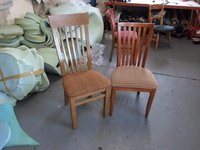 Showing 1 - 3 of 3 items