The Best Place To Buy Or Sell Secondhand Furniture, Banqueting Chairs, Trestle Tables, Office Furniture
---
---
Showing 1 - 4 of 4 items

Ergonomically designed for great comfort at a table/ desk etc.The waterfall edging taking pressure from the thighs etc.
Designed in 1948 this DAR design was the winning entry in New Yorks Museum of Modern Art competition "low cost furniture". Also known as the Eiffel chair due to its' base slightly resembling the base of the Eiffel Tower.
£50 +VAT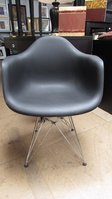 We have 200 Eames chairs for sale. These have been used for one event, for a grand total of 2 days. We have 100 in white and 100 in Black.
£40 +VAT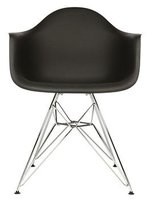 Showing 1 - 4 of 4 items